SAE 1045 Plates
SAE 1045 Plates, SAE AISI 1045 (1.0503) Plate, SAE 1045 Carbon Steel Plates Exporters, Suppliers and Stockists in India.
Champak Steel and Engineering Co is one of the renowned manufacturers of SAE 1045 PLATES, which is additionally non-receptive to chemicals.
We assure to provide these products in given time frame and as per the customer demand, which are as well tested on various quality parameters. Despite the fact that it is genuinely support free, a periodic wash with water and cleanser will keep it sparkling as new. These plates are in a perfect world suited for compositional claddings, interior completions, lifts and elevators. It is used in a variety of commercial and domestic areas such as cabinet, doors, closet, windows, rooms and bathrooms. Manufactured using quality material and sophisticated machines, our range of SAE 1045 Steel PLATES are known for its high quality, zero-defects and superior performance. In order to assure maximum client satisfaction, the offered plates are properly checked by quality experts to ensure its quality. Due to our excellent quality, full-hearted service and competitive price, our products both have won a good reputation and taken a great market share both at home and abroad. SAE 1045 Stainless Steel PLATES offers some features such as High strength, Rust proof, Durability, and more.
The products offered by us are manufactured in strict compliance with industrial standards at our modern infrastructure facility by using raw materials of the best quality. We also has a worldwide level revenue staff that carefully works with customers all over India and worldwide.
SAE 1045 Hot Rolled Plates Dealers, High Carbon Steel SAE 1045 Plates, SAE 1045 C-45 Mild Carbon Steel Plate Stockholders in Mumbai.
SAE 1045 Plates Specification :
Thickness : 6-800mm
Width : 200-2000mm
Length : 2000-6000mm
Equivalent Grades of AISI 1045 Steel Plate
| | | | | | | | |
| --- | --- | --- | --- | --- | --- | --- | --- |
| GB | DIN | NF | SS | JIS | BS | AISI | ISO |
| 45# | 1.0503 | C45 | 1650 | S45C | IC45/080A47 | 1045 | C45E4 |
SAE 1045 Plates - Chemical Composition
| | | | | | | | |
| --- | --- | --- | --- | --- | --- | --- | --- |
| C | Si | Mn | Ni | P | S | Cr | Mo |
| 0.43 - 0.5 | max 0.4 | 0.5 - 0.8 | max 0.4 | max 0.045 | max 0.045 | max 0.4 | max 0.1 |
SAE 1045 Plates - Mechanical Property
Grade
Yield Strength R°(Mpa)
Tensile Strength Rm (Mpa)
Elongation A5(%)
Hardness HRC
Quenchi ng Tempera ture (℃)
Bendability
Nominal Thickness,t 1.95mm≤t≤10.0 mm
Rolled
Annealed
1045
460
330
750
540
2270
1980
18
30
58
55
820
860
Min.recommended Bending radius (≤90°)
2.0 ×t
1.0×t
High Carbon Steel SAE 1045 Plate Processing
The majority of normal processing can be performed on SAE 1045 Plate
Cutting
Forming Drilling/ Machining
Grinding
Testing
$

Price Of SAE 1045 Plates
SAE 1045 Steel Plates Application Industries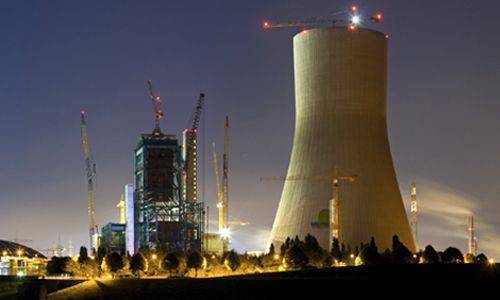 Some of the key applications are :
Bulldozer Blades
in Bridges & Building
Quarry Trucks
Articulated Dump Trucks
Oilfield Fabrications
Hydraulic Systems
Buckets
Mechanical Handling
Waste Compaction Equipment
Other Types Of SAE 1045 Plates
C45 (1.0503) Steel Plates, SAE 1045 Plates Stockholder, AISI 1045 Plates Stockists in Maharashtra Mumbai, SAE 1045 hot-rolled structural steel Plates Stockyard, SAE 1045 Alloy Steel Plates, SAE 1045 Hot Rolled Carbon Steel Plates wholesaler, SAE 1045 Mild Carbon Steel Plate, material No. 1.1191 Plates Suppliers, SAE 1045 High Carbon Steel Plates Distributors, SAE 1045 Steel Plates Manufacturers, AISI SAE 1045 C45 Medium Carbon Steel Plates in Mumbai India
Global Suppliers and Exporters of SAE 1045 Steel Plates
Abu Dhabi, Rajkot, Ho Chi Minh City, Noida, Surat, Dammam, Perth, Bengaluru, Vung Tau, Courbevoie, Lagos, Singapore, La Victoria, Kanpur, Jeddah, Madrid, Hong Kong, Karachi, Ulsan, Houston, Algiers, Vadodara, Baroda, Brisbane, Geoje-si, Dubai, London, Seoul, Pimpri-Chinchwad, Haryana, Faridabad, Jamshedpur, Aberdeen, Visakhapatnam, Rio de Janeiro, New Delhi, Toronto, Nashik, Kuwait City, Riyadh, Colombo, Mexico City, Caracas, Howrah, Dallas, Al Jubail, Bangkok, Melbourne, Gurgaon, Bogota, Cairo, Coimbatore, Doha, Petaling Jaya, Istanbul, Gimhae-si, Jaipur, Granada, Hanoi, Calgary, Nagpur, Chiyoda, Jakarta, Chandigarh, Port-of-Spain, Indore, Tehran, Manama, Busan, Hyderabad, Sharjah, Milan, Atyrau, Ahmedabad, Navi Mumbai, Santiago, Secunderabad, Ernakulam, Pune, Ranchi, Edmonton, Mumbai, Kolkata, Ludhiana, Al Khobar, Kuala Lumpur, Ahvaz, Ankara, Thane, Lahore, Thiruvananthapuram, Moscow, Montreal, Bhopal, New York, Los Angeles, Muscat, Chennai, Sydney,
New Zealand, Japan, Iran, Namibia, Norway, Chile, Brazil, Nigeria, Pakistan, Lithuania, Philippines, Nigeria, Tibet, India, China, Macau, Argentina, Canada, Bahrain, Ghana, Kazakhstan, Colombia, Saudi Arabia, Poland, Greece, Afghanistan, Russia, Portugal, Lebanon, Austria, United Kingdom, South Africa, Switzerland, Australia, Algeria, Slovakia, Turkey, Costa Rica, Finland, Estonia, Spain, United States, Ireland, Malaysia, Bhutan, Bolivia, Venezuela, Netherlands, Nepal, Bangladesh, Mexico, Oman, Croatia, Serbia, Italy, Jordan, Trinidad & Tobago,Tunisia, Libya, Morocco, Kuwait, Qatar, United Arab Emirates, Egypt, Angola, France, Vietnam, Ecuador, Gambia, Mexico, Singapore, Denmark, South Korea, Sweden, Peru, Romania, Bulgaria, Hong Kong, Iraq, Ukraine, Puerto Rico, Israel, Germany, Mongolia, Thailand, Czech Republic, Iran, Chile, Gabon, Yemen, Indonesia, Poland, Azerbaijan, Belgium, Kenya, Hungary, Sri Lanka, Taiwan, Zimbabwe, Belarus,