EN-19 Plates / SAE 4140 Plates
EN-19 Plates, AISI 4140 Plate, SAE 4140 Alloy Steel Plates Exporters, Suppliers and Stockists in India.
Champak Steel and Engineering Co is one of the renowned manufacturers of EN-19 PLATES / SAE 4140 PLATES, which is made of using quality alloy and technology to make it provide a smooth function.
Used for food and surgical stainless steel, SAE 4140 PLATES are available in various dimensions as per the requirements of clients. In order to cement our position, we are successfully presenting a wide and quality assured gamut of EN-19 PLATES, which is demanded for diverse structural applications. These EN-19 Steel PLATES are ideal for various projects in industries such as aero-space, food & dairy, paper industry, chemical and power plants. SAE 4140 Steel PLATES are highly acclaimed for their high strength, corrosion resistant designs and greater durability. EN-19 Stainless Steel PLATES are greatly applicable in many industries for deferring the direction of flow of liquids, where its resistance to chloride attack means it is often selected for use in marine atmospheres. SAE 4140 Stainless Steel PLATES offers some great features to our clients such as Robust construction, Accurate dimension, High durability, Convenient to use, Dimensionally accurate, Cutting edge finishing, and more.
The company has an illustrious clientele that increases to market in several countries, and is recognized as an innovator in the market when it comes to their products and finishing excellent quality. As we are regularly maintaining bulk stock in every item, we can arrange supplies in time and at the most competitive rates.
SAE 4140 Hot Rolled Plates Dealers, AISI 4140 Chrome Moly Alloy Steel Plates, 42CrMo4 Steel Plate, EN 19 DIN 1.7225 Plates Stockholders in Mumbai.
SAE 4140 Plates Specification :
Thickness : 6-800mm
Width : 200-2000mm
Length : 2000-6000mm
Equivalent Grades of AISI 4140 Steel Plate
| | | | | | |
| --- | --- | --- | --- | --- | --- |
| Internal Standard | BS | DIN | IS | EN | SAF / AISI |
| En 19 | 709M40 | 42CrMo2 | 40Cr4Mo3 | EN19 | 4140, 412 |
SAE 4140, SCM440, 42CrMo4, EN19 (1.7225) Plates - Chemical Composition
| | | | | | | |
| --- | --- | --- | --- | --- | --- | --- |
| C | Mn | P | S | Si | Cr | Mo |
| 0.35-0.45 | 0.50-0.80 | 0.05 | 0.05 | 0.1-0.35 | 0.9-1.5 | 0.2-0.4 |
SAE 4140 Alloy Steel Plates - Mechanical Property
| | | | | | |
| --- | --- | --- | --- | --- | --- |
| Tensile Strength | Yield Strength | Elongation | Reduction | Impacting Energy | HBW ≤ |
| Rm, MPa | Rel, MPa | A,% | Z,% | Aku,J | After annealing |
| ≥1080 | ≥930 | ≥12 | ≥45 | ≥63 | 217 |
High Tensile Steel SAE 4140 Plate Processing
The majority of normal processing can be performed on EN 19 / SAE 4140 | 1.7225 | 42CrMo4 Steel plate
Cutting
Forming Drilling/ Machining
Grinding
Testing
$

Price Of EN-19 / SAE 4140 Steel Plates
EN 19 Plates / SAE 4140 Plates Application Industries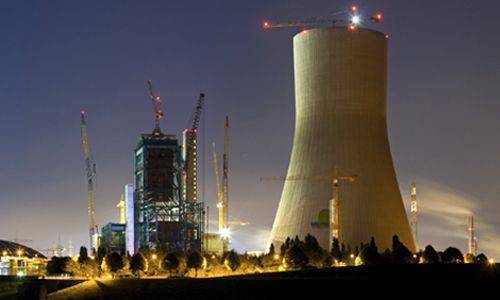 Some of the key applications are :
Bulldozer Blades
in Bridges & Building
Quarry Trucks
Articulated Dump Trucks
Oilfield Fabrications
Hydraulic Systems
Buckets
Mechanical Handling
Waste Compaction Equipment
Other Types Of EN-19 / SAE 4140 Plates
EN19 Steel Plates, SAE 4140 Plates Stockholder, AISI 4140 Plates Stockists in Maharashtra Mumbai, SAE 4140 Alloy Steel hot-rolled Plates Stockyard, EN19 Cold Finished Plates, SAE 4140 Chromium molybdenum alloy steel Plates wholesaler, Chrome Moly (CrMo) SAE 4140 Plates, SCM440 Plate, material No. 1.7225 Plates Suppliers, 42Cr4Mo2 EN - 19 Plates Distributors, EN-19 40Cr4Mo3 Steel Plates Manufacturers, Grade EN-19 Pressure Vessel Steel Plates in Mumbai India
Global Suppliers and Exporters of SAE 4140 / EN-19 Grade Steel Plates
Milan, Atyrau, Ahmedabad, Navi Mumbai, Santiago, Secunderabad, Ernakulam, Pune, Ranchi, Edmonton, Mumbai, Kolkata, Ludhiana, Al Khobar, Kuala Lumpur, Ahvaz, Ankara, Thane, Lahore, Thiruvananthapuram, Moscow, Montreal, Bhopal, New York, Los Angeles, Muscat, Chennai, Sydney, Abu Dhabi, Rajkot, Ho Chi Minh City, Noida, Surat, Dammam, Perth, Bengaluru, Vung Tau, Courbevoie, Lagos, Singapore, La Victoria, Kanpur, Jeddah, Madrid, Hong Kong, Karachi, Ulsan, Houston, Algiers, Vadodara, Baroda, Brisbane, Geoje-si, Dubai, London, Seoul, Pimpri-Chinchwad, Haryana, Faridabad, Jamshedpur, Aberdeen, Visakhapatnam, Rio de Janeiro, New Delhi, Toronto, Nashik, Kuwait City, Riyadh, Colombo, Mexico City, Caracas, Howrah, Dallas, Al Jubail, Bangkok, Melbourne, Gurgaon, Bogota, Cairo, Coimbatore, Doha, Petaling Jaya, Istanbul, Gimhae-si, Jaipur, Granada, Hanoi, Calgary, Nagpur, Chiyoda, Jakarta, Chandigarh, Port-of-Spain, Indore, Tehran, Manama, Busan, Hyderabad, Sharjah,
Libya, Morocco, Kuwait, Qatar, United Arab Emirates, Egypt, Angola, France, Vietnam, Ecuador, Gambia, Mexico, Singapore, Denmark, South Korea, Sweden, Peru, Romania, Bulgaria, Hong Kong, Iraq, Ukraine, Puerto Rico, Israel, Germany, Mongolia, Thailand, Czech Republic, Iran, Chile, Gabon, Yemen, Indonesia, Poland, Azerbaijan, Belgium, Kenya, Hungary, Sri Lanka, Taiwan, Zimbabwe, Belarus, New Zealand, Japan, Iran, Namibia, Norway, Chile, Brazil, Nigeria, Pakistan, Lithuania, Philippines, Nigeria, Tibet, India, China, Macau, Argentina, Canada, Bahrain, Ghana, Kazakhstan, Colombia, Saudi Arabia, Poland, Greece, Afghanistan, Russia, Portugal, Lebanon, Austria, United Kingdom, South Africa, Switzerland, Australia, Algeria, Slovakia, Turkey, Costa Rica, Finland, Estonia, Spain, United States, Ireland, Malaysia, Bhutan, Bolivia, Venezuela, Netherlands, Nepal, Bangladesh, Mexico, Oman, Croatia, Serbia, Italy, Jordan, Trinidad & Tobago, Tunisia,