DSQ Plates
DSQ Steel plate, DSQ Plate Exporters, Suppliers and Stockists in India.
Champak steel manufacturer, trades and supplies high quality DSQ Plates based in Mumbai.Our products are developed for high-end reliability and durability.
We products these DSQ Plates products that are effective at low pressure conditions, but can also be used in a variety of conditions. These products are developed to provide top-notch utility properties. These properties make it usable in structural, mechanical and other engineering purposes. The steel type is used for many applications with effective results. The steel type also has good formability and weld-ability. Our DSQ Plates steel is also used in the fabrication of Carbon steel pressure vessels. We deliver products that are available in customizable options to meet customer centric requirements.
Our products are delivered to a range of industries worldwide. Our customers demand our products for their top-notch production standards.
Deep Soft Quality (Dsq) Steel plates Stockholders, Industrial DSQ Plates Dealer, DSQ 50 plate, DSQ Boiler Quality Plates, DSQ High resistance Plates Distributors in Mumbai.
DSQ Steel Plates Specification :
Thickness : 50mm
Width : 2000mm
Length : 6000mm
Brand : sail
Chemical Composition Of D.S.Q galvanizing Steel Plate
Chemical Composition (Percentage %)
C
Mn
P
S
Si
0.04 - 0.06
0.230 - 0.025
0.021 - 0.027
0.021 - 0.027
0.037 - 0.050
DSQ Plate Processing
The majority of normal processing can be performed on brasion resistant plate
Cutting
Forming Drilling/ Machining
Grinding
Testing
$

Price Of DSQ Steel Plate
DSQ Plates Application Industries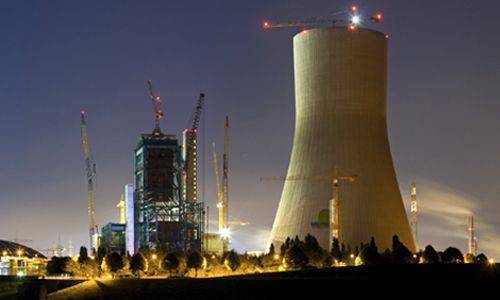 Some of the key applications are :
Galvanizing (Zinc Coating Tank)
Heat recovery steam generations (HRSG)
Steam, Boiler and heat exchanger
Gas and steam turbines
Thermal Power Stations
Separator
Slide conveyor
Liquefied Petroleum
Chemical Industry
Other Types Of DSQ Plates
DSQ Boiler Quality Plates, DSQ Plates Stockists, DSQ Steel Plate Stockholder in Maharashtra, (Dead Soft Quality) Plates Stocks in Mumbai India, Low carbon DSQ Plates Suppliers, Galvanizing Kettle DSQ Plate Exporters, low silicon DSQ Plate Dealers, DSQ 50 Plate Manufacturers, D.S.Q (Dead Soft Quality) 50 mm thick Plates importers, DSQ Steel Cut Sizes Plates inventory, DSQ Industrial Steel Plates, Special & Alloy Steel DSQ Plates, SAIL DSQ Plate, Certified DSQ Plates
Global Suppliers and Exporters of DSQ Boiler Quality Plates
Chandigarh, Granada, Pimpri-Chinchwad, Colombo, Dammam, Calgary, Ernakulam, Melbourne, Jamshedpur, Bengaluru, Ahvaz, Dallas, Secunderabad, Gurgaon, Hanoi, Ho Chi Minh City, Coimbatore, Abu Dhabi, Mumbai, Faridabad, Dubai, Vung Tau, Courbevoie, Chiyoda, Hyderabad, Hong Kong, Lahore, Toronto, Houston, Seoul, Thiruvananthapuram, Baroda, New York, Sharjah, Bhopal, Bangkok, La Victoria, Perth, Al Khobar, Ahmedabad, Kolkata, Aberdeen, Los Angeles, Petaling Jaya, Busan, Jakarta, Santiago, Istanbul, Thane, Nagpur, Milan, Mexico City, Haryana, Vadodara, Indore, Nashik, Rio de Janeiro, Noida, Bogota, Navi Mumbai, Montreal, Jaipur, London, Cairo, Gimhae-si, Brisbane, Ankara, Rajkot, Lagos, Pune, Tehran, Ludhiana, Moscow, Visakhapatnam, Port-of-Spain, Madrid, Geoje-si, Kuala Lumpur, Riyadh, Edmonton, Ulsan, Manama, Al Jubail, Muscat, Singapore, Karachi, Surat, Chennai, Kanpur, Caracas, Atyrau, Sydney, Howrah, Algiers, Ranchi, Doha, New Delhi, Kuwait City, Jeddah,
Iran, Gambia, China, Taiwan, Serbia, Lebanon, Russia, Slovakia, Bulgaria, Algeria, Indonesia, Belgium, Austria, France, Netherlands, Iran, Poland, Bhutan, Denmark, Switzerland, Mexico, South Africa, United Kingdom, Israel, Portugal, Ireland, Sweden, Spain, Zimbabwe, Hong Kong, Egypt, Macau, Nepal, Mexico, Croatia, Hungary, Greece, Vietnam, Japan, Mongolia, United Arab Emirates, South Korea, Oman, Yemen, Ecuador, Australia, Namibia, Singapore, Italy, Brazil, Turkey, Saudi Arabia, Angola, Colombia, Afghanistan, Kenya, Libya, Belarus, Morocco, Bolivia, Czech Republic, Sri Lanka, Argentina, Qatar, Kazakhstan, Ghana, Kuwait, Tibet, New Zealand, Romania, Costa Rica, Nigeria, Venezuela, Jordan, Thailand, Gabon, Pakistan, Puerto Rico, Ukraine, Poland, Estonia, India, Chile, Lithuania, Norway, Germany, Nigeria, Chile, Bangladesh, Canada, Peru, Bahrain, Philippines, Iraq, Malaysia, Trinidad & Tobago,Tunisia, Azerbaijan, Finland, United States,